A CANADIAN BESTSELLER!
Happy Saturday! Gibby: Tales of a Baseball Lifer was launched on Tuesday, April 4, 2023, and made the Toronto Star's Canadian Non-Fiction bestseller list at #7 on Saturday, April 8. Like the Jays, it's bound to climb in the standings right? I made the Globe & Mail's bestseller list years ago, for a single week, with Don't Call Me Goon, in the fall of 2013.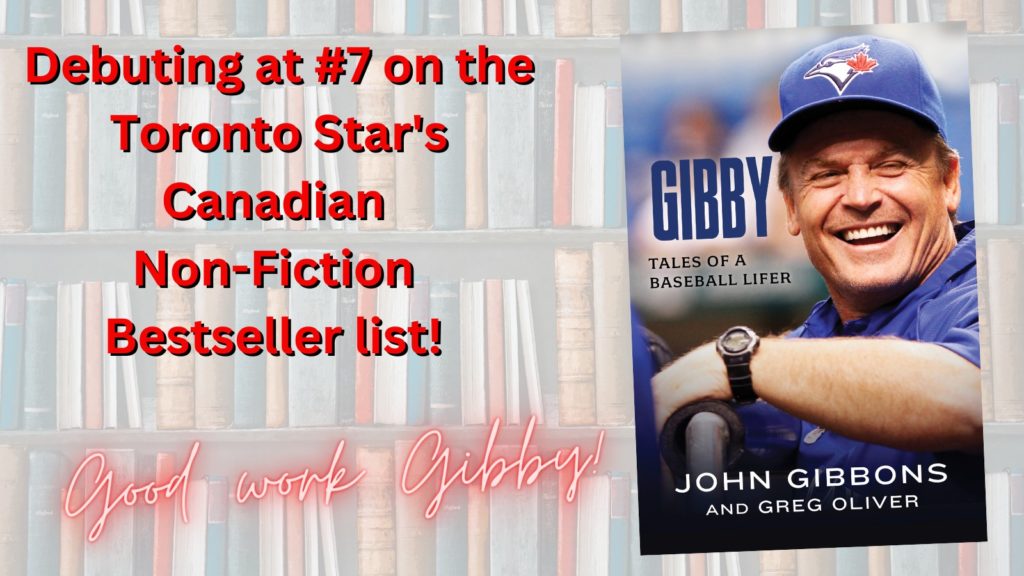 UPDATE: It was #2 on the Canadian non-fiction bestseller list in the Toronto Star for the week ended April 19, 2023.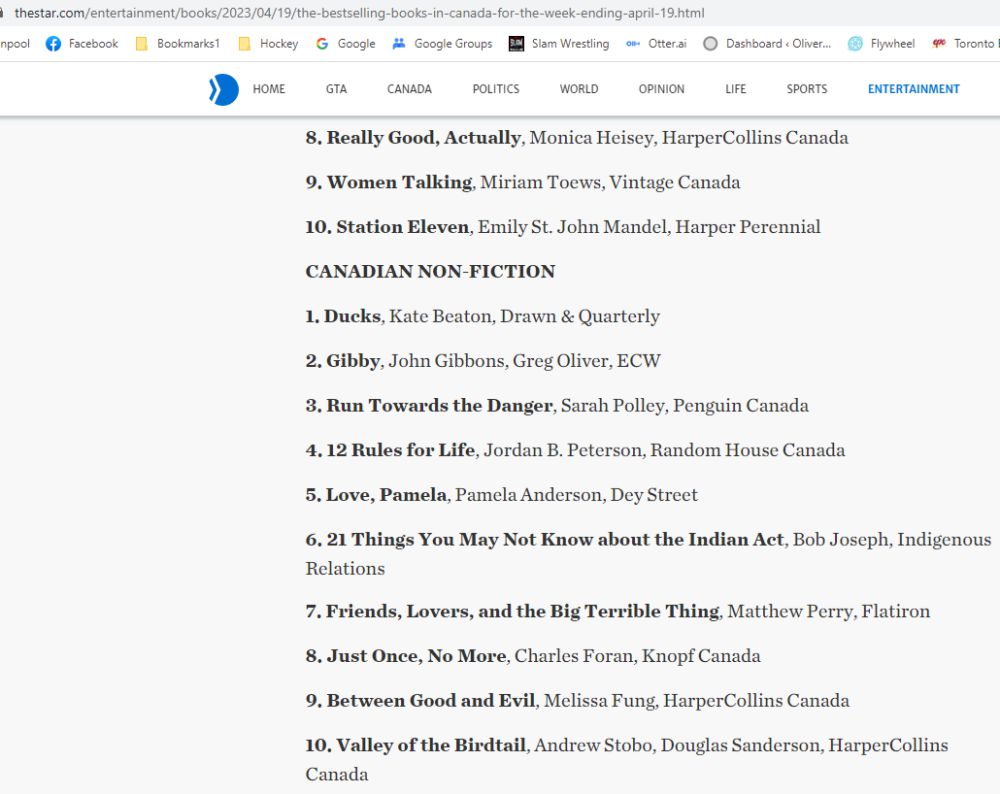 ---
WE'RE NO. 1! WE'RE NO. 1!
I hadn't really been paying attention to sales for Gibby, but on March 21, 2023, I poked into Amazon.ca and there we were #1 in Baseball Biographies. Alas, that was not the case on Amazon.com. But hey, we always knew that the biggest market for the book would be Canada.
However, over there on Amazon.com, The Woman Who Would Be King WAS No. 1 in Motor Sports Biographies. Wild.
I do want to point out that, while it's all well and good to be excited about a No. 1 book, the fact is that Amazon does not release its metrics, so that could mean that a book sold 10 copies to be #1, or it could be 1,000. Let's hope on the latter!
---
LEARN MORE!
I have been at this writing thing for a long time. Use the menu at the top of this page to learn about all my work in professional wrestling, writing about hockey, even the two kids books that I self-published!
---
SOCIALS
You can also find me on social media: Twitter * Facebook * Instagram