A STORY WITH SPORTS ILLUSTRATED
This article was a LONG time coming — it's a lengthy feature at Sports Illustrated about Rocky Johnson's five unacknowledged children, which ran on June 30, 2022. In the story, you'll meet Lisa, Adrian, Aaron, Paula and Trevor. They are all half-siblings to each other, and to Dwayne, Wanda and Curtis. It's quite the story, one I worked on for more than a year. You can read the article — Finding Rocky's Family — and check out the complimentary story that I wrote up at SlamWrestling.net: Mat Matters: Hard truths on Rocky Johnson.
BASEBALL NOW TOO!
On June 28, 2022, I submitted my latest manuscript, Gibby: Tales of a Baseball Lifer, which I wrote with former Toronto Blue Jays manager John Gibbons. It'll be out in the spring of 2023 from ECW Press. Started it in November 2021, finished at the end of June — a tight deadline but John was great to work with. I had to borrow one of my son's Jays jerseys though for the photo!

SUBMITTED, I NEED A DRINK
Submitting a book to the publisher always requires a celebration. Here, it's my Writers' Tears whiskey, delicious. The book with Debrah "Madusa/Alundra Blayze" Miceli has been submitted to ECW Press, and it was frequently an exhausting, emotional experience. But never dull. She is an amazing woman, survivor, champion, friend. I can't wait for you to learn all about her. Be patient — spring 2023 is publication!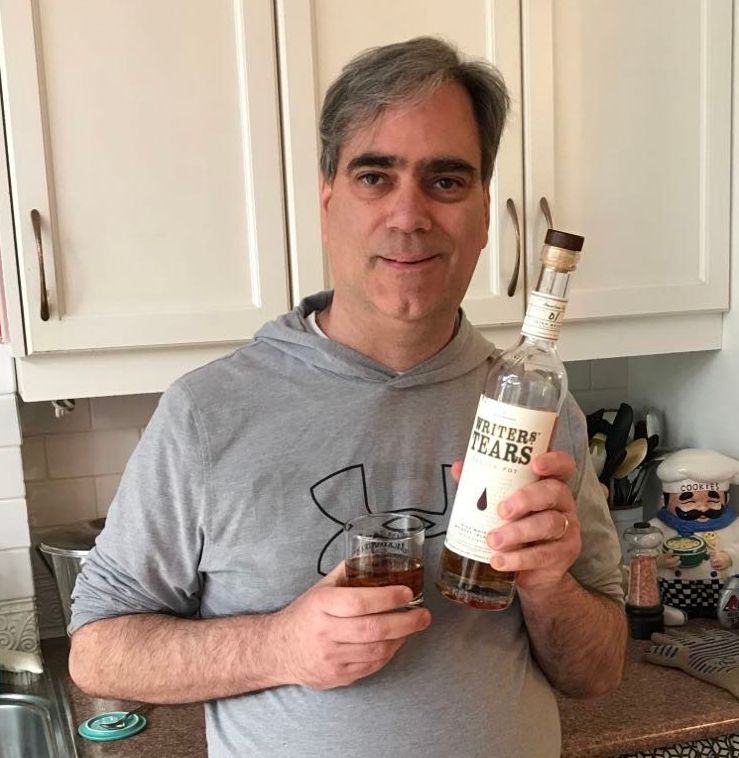 A NEW HOME
In September 2021, OliverBooks.ca switched platforms and it's still a work in progress — but there are still links to all my books, and details about my many years as an author. There will be plenty of adjustments in the coming months.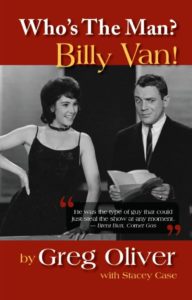 WHO'S THE MAN? BILLY VAN!  
Given the media coverage and the reception so far for Who's The Man? Billy Van! we are going to guess that you landed here to get a copy of the sweet, sweet biography.
The book is $25 and is shipped from Toronto, Ontario. The shipping is factored in with PayPal below ($5 in Canada, $10 to the U.S., $15 internationally, all regular mail).
LEARN MORE!
I have been at this writing thing for a long time. Use the menu at the top of this page to learn about all my work in professional wrestling, writing about hockey, even the two kids books that I self-published!