The Canadian Wrestling Report was published out of Kitchener, Ontario, from August 1985 to August 1990 by young journalist Greg Oliver, and a host of friends and colleagues.
Though it started out as a somewhat "markish" newsletter, it evolved through time to where it was covering the Canadian scene, and offering up interviews with the likes of Road Warrior Animal, Gino Brito, Ivan Koloff, Ricky Johnson, Johnny K-9, and more.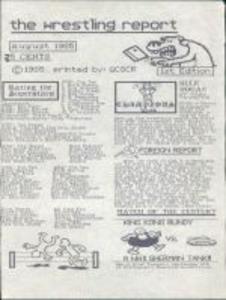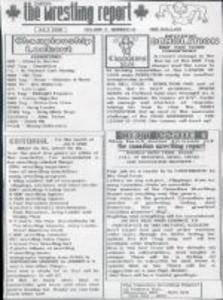 Now, for the first time, The Canadian Wrestling Report is available in an electronic format.
Buy all 61 issues for $4.99. Your PDF will be emailed to you soon thereafter.
---
THE DOCUMENTARY
For more on The Canadian Wrestling Report, Quinn Oliver, the eleven-year-old son of Greg Oliver, has done up a mini-documentary about those years. Check it out below at YouTube:
(Note that a few issues are missing "pieces" — mainly photos. We're working on trying to fix that.)