A COVER! TWO COVERS!
It can be a long, slow process putting a book together. At least when you're writing it, it's in your hands. However, the actual cover is definitely out of the writer and subject's hands, and there's a certain amount of faith in the publisher needed as we don't get to be hands on. Do we make suggestions? Of course. But in the end, it's the designer, working with a variety of people, including the sales team, that put together the finished project.
The cover for Gibby: Tales of a Baseball Lifer was finished first, and the complication was finding the actual owner of the photo that the fine folks at ECW Press found and loved. Eventually, we figured it out, and it's a sweet cover.
With The Woman Who Would Be King: The MADUSA Story, Debrah Miceli knew what she wanted and fought hard to get it. She hired a photographer for a private shoot with all the props, and then submitted her favorites. ECW Press played around a lot with ideas — once the title was decided upon, and that was a process in and of itself.
---
A STORY WITH SPORTS ILLUSTRATED
This article was a LONG time coming — it's a lengthy feature at Sports Illustrated about Rocky Johnson's five unacknowledged children, which ran on June 30, 2022. In the story, you'll meet Lisa, Adrian, Aaron, Paula and Trevor. They are all half-siblings to each other, and to Dwayne, Wanda and Curtis. It's quite the story, one I worked on for more than a year. You can read the article — Finding Rocky's Family — and check out the complimentary story that I wrote up at SlamWrestling.net: Mat Matters: Hard truths on Rocky Johnson.
---
A LITTLE RECOGNITION FROM RYERSON
It was cool to see that a story that I'd been interviewed for finally made it live on June 1, 2020. It was in the Ryerson University School of Journalism newsletter. When a previous newsletter mentioned graduates of the program with books, this Class of 1993 grad spoke up and said, "What about me?" The story, written by Chelsey Gould, does a good job talking about my career, and the upcoming Melby Award from the Cauliflower Alley Club. Check it out here.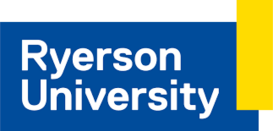 As for Ryerson itself, I spent three years there — the last of the three-year undergrad program — and learned a lot but was eager to get out working. I made a lot of friends, and met my wife through my time there.
---
APPEARANCES IN A PANDEMIC
The world may have shut down in large part because of the COVID-19 pandemic, but I have still been out there, virtually, promoting books and talking about my projects, and doing plenty of interviews of my own. At right is a photo from the first-ever Wrestling Bookmarks ~ Covid-Con on Saturday, May 2, 2020. It was a lot of fun, and personally, I loved seeing so many friends who are authors getting their time in the spotlight. It was evident, though, that not all were as comfortable on camera as I am! It's up at YouTube now, and I start at the 5-hour mark — view it here!
Another great podcast I appeared on during lockdown was And Sometimes … Why? with Rob Szabo, who I went to high school with. Rob is a great musician … and a great interviewer. Check it out here!
---
CAULIFLOWER ALLEY CLUB TO PRESENT GREG OLIVER WITH 2020 MELBY AWARD
On November 19, 2019, the Cauliflower Alley Club announced that the 2020 James C. Melby Historian Award will be going to Greg Oliver. The CAC is akin to professional wrestling's alumni association and the annual reunion — postponed from April 2020 to April 2021 at the Gold Coast Hotel & Casino in Las Vegas — draws nearly a thousand wrestlers, managers, promoters, referees, photographers, writers, historians and fans from around the globe. Greg posted a column to SLAM! Wrestling reflecting on the journey and #Team Oliver: Me and the Melby: When the news is about yourself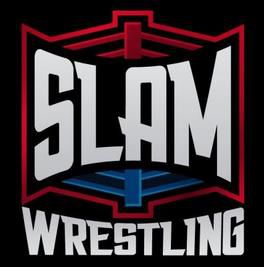 ---
THE NEW SLAMWRESTLING.NET!
On June 1, 2020, the SlamWrestling.net website went live. Slam Wrestling has been my baby since 1997, as a part of Canoe / Sun Media / Quebecor / Postmedia. In April, I was given notice that my contract was done, and we immediately set out to establish our own presence. It's a work in progress for sure — we have 23 years of archives to deal with still — but it was a rewarding experience. Kudos to my partner in crime with it, John Powell; together, we put the site together in less than three days and launched it. More to come!
My first interview about the move went live on June 5, and it's with Josh Nason's Punch-Out. Check it out here.
---
JOHN AREZZI TEAMS WITH GREG OLIVER ON HIS MEMOIR, OUT IN SPRING 2021
Tying together the stars of professional wrestling, country music and the New York Mets is one man: John Arezzi. In his memoir, out in the spring of 2021, from ECW Press, Arezzi will bring the reader along on his wild ride, from a pioneering wrestling radio show to baseball's minor leagues to working with Patty Loveless, Kelsea Ballerini and Taylor Swift. To complete his life story, Arezzi is teaming with accomplished wrestling journalist Greg Oliver, author or co-author of 15 previous books, including the acclaimed Pro Wrestling Hall of Fame series. Oliver has also run the respected SLAM! Wrestling website for more than 20 years. CLICK HERE for the rest of the press release.