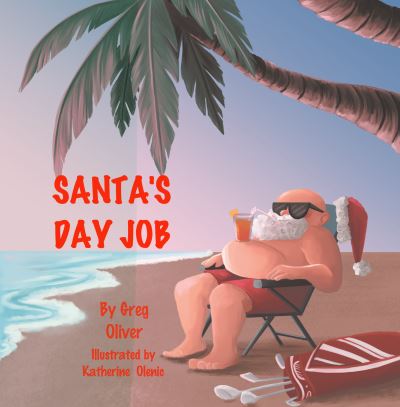 Santa's Day Job
By Greg Oliver; Illustrated by Katherine Olenic
In Santa's Day Job, a young girl wonders what Santa Claus does the rest of the year. Her musings will surprise you!
This is my second book for children, Santa's Day Job. For it, I've teamed with illustrator Katherine Olenic. It has been cookin' since not long after Duck with the Puck came out.
---
---
ABOUT KATHERINE OLENIC

An illustrator for children's books and comics, Katherine Olenic lives at the corner of No and Where in rural Ontario. Katherine is mostly known for having her head down drawing in a sketch book or on a friend's arm. You can find more out about Katherine, and her art at www.katherineolenic.wixsite.com.
---
SANTA GETS HIS COPY
---
PAST EVENTS